Best Hotels in Udaipur Year 2021
1. Taj Lake Palace - 7 Star
With the Taj Lake Palace Hotel, indulge in true Rajput hospitality and showcase your love affair with nature. Located at the foothills of the majestic Aravalli Mounts, the view stretches over the vast expanse of Lake Pichola. The property reflects the most exotic Indian traditions mixed with contemporary Western flair.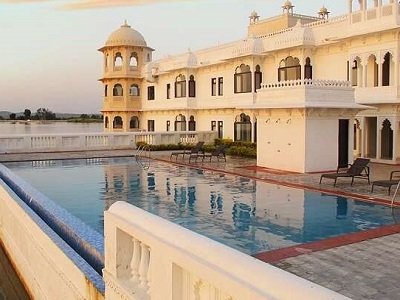 2.Oberoi Udai Vilas - 7 Star

Oberoi udai vilas hotel in udaipur is one of the finest hotels in udaipur. it is situated on the backwaters of pichola. this over-the-top resort is part of an extraordinary palace built in an Indo-Sarcenic style.The Oberoi Udaivilas hotel was voted the world's best luxury hotel for 2008 thanks to supreme service, top-quality facilities and a beautiful location close to the jungle and Udaipur's legendary Lake Palace.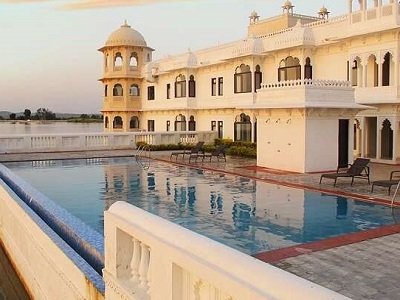 3.The Leela Palace - 5 Star
It stands regally by the lake, a traditional jewel in a setting of ancient hills. The Leela Palace Udaipur sits at the heart of a 7-acre estate by Lake Pichola and is a tribute to India's glorious traditions. A place where time stands still, and modern comforts coexist with ancient elegance.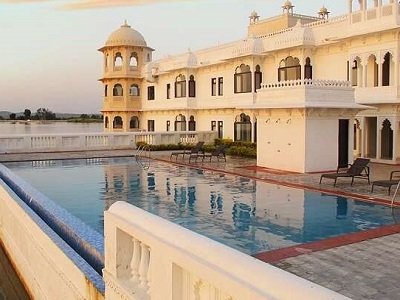 4. Taj Aravali Resort - 5 Star
Surrounded by the scenic beauty of the Aravali mountains, Hotel Taj is a luxury hotel located in Udaipur, Rajasthan. Taj is a heritage hotel offering exclusive accommodation with modern facilities and warm hospitality.