Udaipur to
Chittorgarh

Taxi

Atithi Cabs.com gives you very easy and hassle-free online booking of Udaipur to Chittorgarh taxi fare. We offer pickup and drop facilities from any place of Udaipur to Chittorgarh. Just go through our website www.atithicabs.com and compare our rates for one way taxi or round-trip taxi and pre-book your cab in Udaipur to Chittorgarh.
Chittorgarh one of the biggest and most powerful forts in India, is located on the banks of the Berach River. It has a long and dramatic history and has withstood first Mughal and then British onslaughts. This is a site of great archaeological importance, as the Rajput kings from different periods who reigned in Chittorgarh built palaces and temples that reflect the architectural styles of their times.
Chittorgarh is a beautiful fort in India that reminds us of the beloved king who ruled the town. The majestic architecture and the awe-inspiring surroundings add to the ambiance of this place that has seen numerous historical events take place. The fort has been well preserved.
The fort's massive appearance on dusty plan and a blue sky gives it an almost mythical appearance at first sight.
Chittorgarh is one of the most famous tourist destinations from Udaipur, apart from Ranakpur, which is a 115 km & 2-hour drive away from the city (Udaipur). And at Atithi Cabs, we offer Udaipur to Chittorgarh taxi service for one day or multiple days tours. Our team of experts is experienced, and we can tailor a program of exclusive explored sites to meet your needs and the interests and abilities of each and every one of our clients. All you have to do is sit back, relax and enjoy the holiday of a lifetime on Chittorgarh Tours.
Cab fare for Udaipur Chittorgarh Taxi
You can hire our Sedan Cab at Rs 10 per km and Innova cab at Rs 15 per km for the Chittorgarh tour.
Minimum fare will be for 250 km, For 1 day tour fare will be Rs 10 x 250 km = Rs 2500, plus toll tax & driver allowance extra, around Rs 200.
Checkout more info on our Udaipur to Chittorgarh Taxi tour below, & contact us at details given below, for taxi booking or any related inquiries:
More info on our
Chittorgarh
---
Distance, time & fare
Chittorgarh is 112 km or a 2-hour drive from Udaipur Airport or Railway Station. Normally guests book a one-day Chittorgarh fort tour, where we leave Udaipur by 9 am, reach Chittorgarh by 11 am, stay there till 6 pm, and come back by 8-9 pm.
Our cab fare starts for this tour is Rs 2500 & Rs 200 for toll tax & driver allowance.
---
Book Now
---
Chittorgarh tourist sites
At Chittorgarh, one must visit:
Chittor Fort or Chittorgarh Fort
Vijaya Stambha and Meera Temple
Kalika Mata Temple and Kumbha Palace.
You can also plan a 2 days tour, where we will visit Chittorgarh on Day 1,& Ranakpur on Day 2.
---
Book Now
---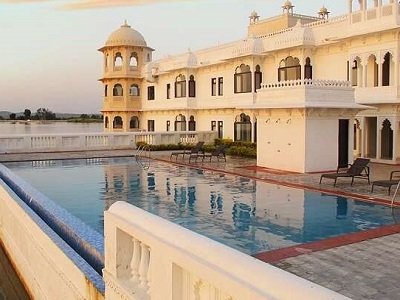 Hotels at Chittorgarh
At Chittorgarh you can stay in hotels like Hotel Kirti Plaza, Fort Begu Hotel, RnB Chittorgarh, The Elegance Resort, The Elegance Resort, and Hotel Amrit Manthan.
Do checkout our Udaipur taxi service for related tours, pick up & drop at Udaipur airport, etc.
---
Book Now
---
---
Maruti Swift Dzire
Mid Size Economy Car (AC)
Passengers: 4 (including Driver)
Swift Desire is a short sedan car with comfort.
---
Book Now
---
Toyota Etios
Mid Size Economy Car (AC)
Passengers: 4 (including Driver)
The Toyota Etios has a classy look & best looking cars in the segment.
---
Book Now
---
Toyota Innova/crysta
Luxury Car (AC)
Passengers: 7 (including Driver)
By Toyota offers best A/c and comfort in its class.
---
Book Now
---
Contact us by mail, fill the contact form below.
---