Atithi Cabs
Udaipur

Day Trips

Udaipur is blessed with some amazing tourist sites that are just 20 to 150 km or 20 minutes to 2 hours drive away.
And thats why, travellers who plans to visit Udaipur, also ask us to suggest a day trip from Udaipur to sites like:
Udaipur day trip sites:
Kumbhalgarh Fort
Mount Abu
Chittorgarh Fort
Shrinathji temple
Ambaji Temple
Ekling Ji temple
Haldighati
Below we have shared 5 well planned day trips from Udaipur, which you can book for as low as:
Udaipur day trip taxi fare starts :
Rs 1500 in Sedan Car
Rs 2500 on Innova Car
Rs 500 for tour guide (optional)
---
Cab Rates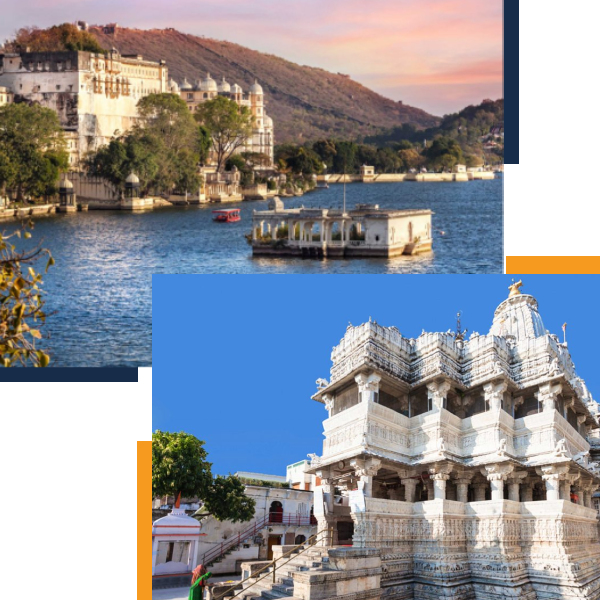 ---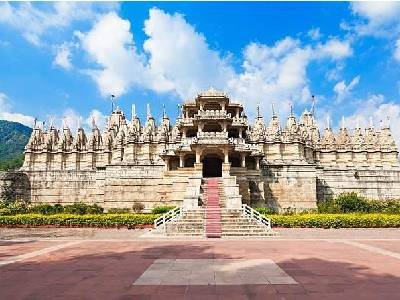 1. Day trip to Ranakpur
Visit the famous & UNESCO world heritage site of Ranakpur Jain temples, which is 95 km away from Udaipur.
The Ranakpur Jain temples are more than 550 years old & present some of the most beautiful architectural work in whole India.
And along with Ranakpur Jain temple, you can also plan to visit Eklingji temple & Shrinathji temple in nathdwara, as they both are on-route to Ranakpur.
Tour fare:
Rs 2200 for sedan car
Rs 3000 for Innova car
Rs 4500 for tempo traveller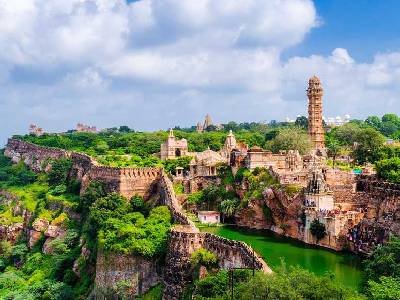 2. Day trip to Chittorgarh
Chittorgarh Fort or Chittor Fort is a 8th century hill fort and an UNESCO World Heritage site, which is 115 km away from Udaipur.
Of its 1300 year old history, the most popular story attached with the fort is of the attach of Alauddin Khalji in 14th century and which also led to the creation of a epic novel of Padmavati.
A sightseeing tour of this fort will easily consume 4-5 hours and the taxi fare for this day trip to Chittorgarh is:
Tour fare:
Rs 2200 for sedan car
Rs 3300 for Innova car
Rs 4800 for tempo traveller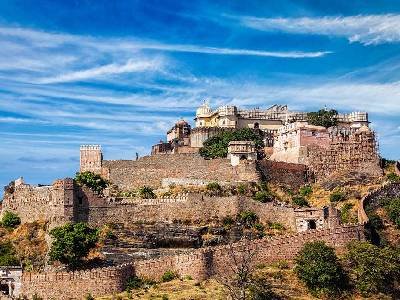 3. Day trip to Kumbhalgarh
Kumbhalgarh Fort and its fort wall, which is the second largest wall after the great wall of China, is a popylar day trip destination, which is 88 km away from Udaipur.
The Kumbhalgarh Fort is also a UNESCO world heritage site & was built in 15th century by Rana Kumbha.
The main attractions of this fort is its architecture of its gates, Ganesh & Jain temples, and our taxi fare for this day trip is:
Tour fare:
Rs 2200 for sedan car
Rs 3000 for Innova car
Rs 4500 for tempo traveller
4. Day trip to Shrinathji temple
The Shrinathji temple, a 17th century built temple dedicated to Lord Krishna, is one of the most popular landmark near Udaipur.
Shrinathji temple is in Nathdwara, which is just 45 km drive from Udaipur, and with our day trip from Udaipur, you can visit Shrinathji temple, Ekling Ji temple and if time allows, then Dwarkadhish Ji temple or Badi lake.
To visit all the above sites, we suggest to leave from Udaipur before 9-10 am and we will back in 4 hours.
Tour fare:
Rs 1800 for sedan car
Rs 2500 for Innova car
Rs 3500 for tempo traveller
5. Day trip to Haldighati
Haldighati is 45-48 km drive from Udaipur, & here in 1576 CE, the armies of Maharana Pratap & Mughal Emperor Akbar fought the battle, which is now known as the Battle of Haldighati.
Today travellers who visit Haldighati, plan a half to full day trip to visit:
Maharana Pratap Museum
Chetak Smarak
Haldi Ghati Pass
Shahi Bagh
Tour fare:
Rs 1800 for sedan car
Rs 2700 for Innova car
Rs 4000 for tempo traveller
Top Trending
Udaipur

Holiday Destinations
---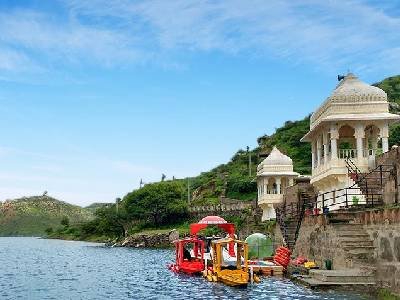 Badi Lake
Located about 12 km from the city, the ambiance of the lake is calm and tranquil, and offers a scenic respite from the hustle and bustle of city life.
Jagmandir
Jagmandir is a palace built on an island on the Lake Pichola. Also called the 'Lake Garden Palace', the construction for this began in 1620 and was completed around 1652.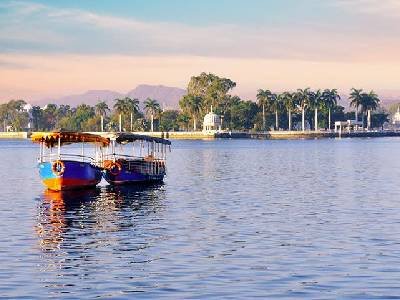 Fateh Sagar Lake
This delightful lake, bordered by hills and woodlands, lies to the north of Lake Pichola. This artificial lake is connected to Lake Pichola by a canal.
Udaipur Fish Aquarium
The Under the Sun Fish Aquarium at Fateh Sagar Pal in Udaipur has managed to mark its distinct position on the map as India's first Hi-Tech virtual fish aquarium.
---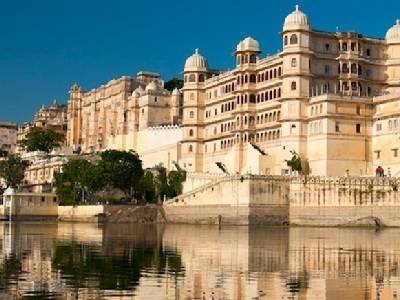 Udaipur City Palace
The City Palace towers over Lake Pichola. The balconies, cupolas, and towers of the palace give a wonderful view of the lake and the surrounding city.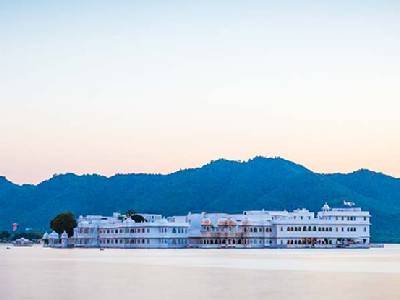 Lake Palace
Now a hotel but was originally called Jagniwas and served as a summer palace. Built between 1743 and 1746 on the island near Jagmandir in Lake Pichola.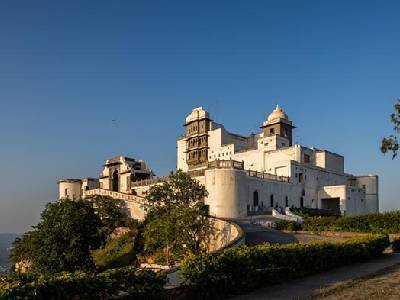 Monsoon Palace
Used as a monsoon palace and hunting lodge, its builder, Maharana Sajjan Singh, originally planned to make it an astronomical center.
Ahar Museum
Ahar Museum is in close proximity to an impressive cluster of cenotaphs of the Maharanas of Mewar.
---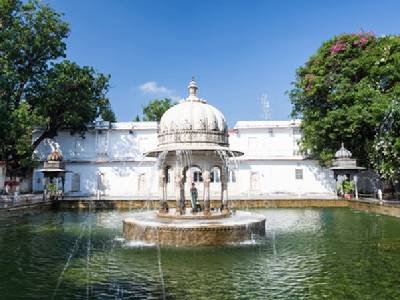 Saheliyon Ki Bari
Built by Maharana Sangram Singh II as a garden for women, Saheliyon-ki-Bari or the Garden of the Maidens is a popular tourist destination.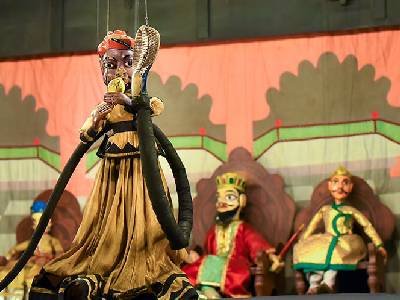 Bharatiya Lok Kala Mandal
Dedicated to the study of folk art, culture, songs and festivals of Rajasthan, Gujrat and Madhya Pradesh, Bharatiya Lok Kala Mandal is a cultural institution in Udaipur.
Shilpgram
Situated 7 kms west of Udaipur near Lake Fateh Sagar is the Centre's Shilpgram - the Rural Arts and Crafts Complex. Spread over 70 acres, and surrounded by the Aravallis.
Haldighati
Haldighati is a famed mountain pass in the hills of the Aravalli Range. The pass, about 40 kilometres from Udaipur, connects the districts of Rajsamand and Pali.